Hi Tech Thursday – Geeks and Nerds in Real Estate
January 17 @ 7:00 pm

-

9:00 pm
w/ Guest Speaker Juan Carlos Cruz
Do you love Big Data?  Coding for fun? You're not just on the cutting edge of technology you want to invent it!  This is the event for you!  Join the team at Real Estate IQ as they host this Meetup just for Geeks & Nerds in Real Estate.
We are Hackers & Residential Investors obsessed with Big Data and Automation.
Let's talk about Machine learning, Artificial Intelligence, Predictive Analytics, Digital Marketing, GIS, & Robotics.
This meeting is for scientists, engineers, thinkers, doers, geeks, and nerds who want to apply/share their technical knowledge to positively impact real estate investments.
In this month's talk you will learn: AI and Real Estate 2018: Year in Review
TOP Reasons to come to this event:
New Tech:

 

We love technology and we love discussing and brainstorming new technology with great minds.
Networking:

 

Network = Net worth. Network with our speakers and other geeks & nerds, and learn from each other!
Raffle Drawing:

 

Prizes include gift cards, class passes, gift certificates, and more!
What to bring:
Bring a friend and an appetite for knowledge!
Bring a Laptop for the live training.
Who should come:
New and Experienced Real Estate Investors, Real Estate Professionals, Private Money Lenders, Hard Money Lenders, Contractors, Business Owners, Asset Managers, and anyone who wants to learn about real estate investing!
NOTE: THIS IS A REAL ESTATE IQ EVENT HOSTED BY RICH. RICH MEMBERS ARE WELCOMED AND ENCOURAGED TO ATTEND.
This event is free and open to the public.
7 PM – 9 PM AT RICH HQ
Call 713-947-7424 for after hours access if needed.
PLEASE PRE-REGISTER AT Real Estate IQ's EVENT WEBSITE:
————————————————————————-
Meet our speaker, Juan Carlos Cruz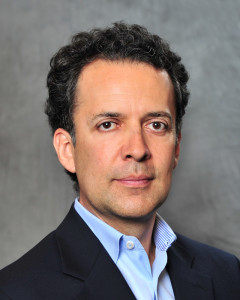 Juan Carlos Cruz is an entrepreneur, real estate broker, and CMA expert. In 2002, he successfully sold his Yellow Page business as a platform investment to a PEG, which took the company nationwide. After the venture, he became a residential real estate investor and did about 200 deals buying and selling real estate investments. To be a successful investor he had to do thousands of CMAs. Over the years he has focused on creating algorithms and computer systems to automate and improve the creation of CMAs. He has become a national expert in the CMA and AVM (Automated Valuation Analysis) work. He has been able to understand how computerized systems can better assist the real estate agent/investor/consumer to increase productivity.